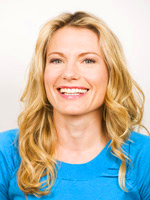 Dr. Brenda Akerley
Bachelor's degree in Physiotherapy, Chiropractor,
Registered Therapeutic Counsellor
Brenda, what can we say? lifelong learner. Fun-loving. adrenaline junkie and sports fiend. yoga dork. And a bookworm too. some have even said 'a magician'. At the end of the day, Brenda loves what she does.
With her background in Physiotherapy, Chiropractic, Counselling and Coaching over the last 33 years, her passion is combining mind and body techniques to help you move through challenges and shape your life. To boost your health, well-being and performance. To empower you with the skills you need so you can feel and be your best. And enjoy life! On all levels. At all times.
Almost famous for:
Inventing trampoline kick dodge ball with her kids.